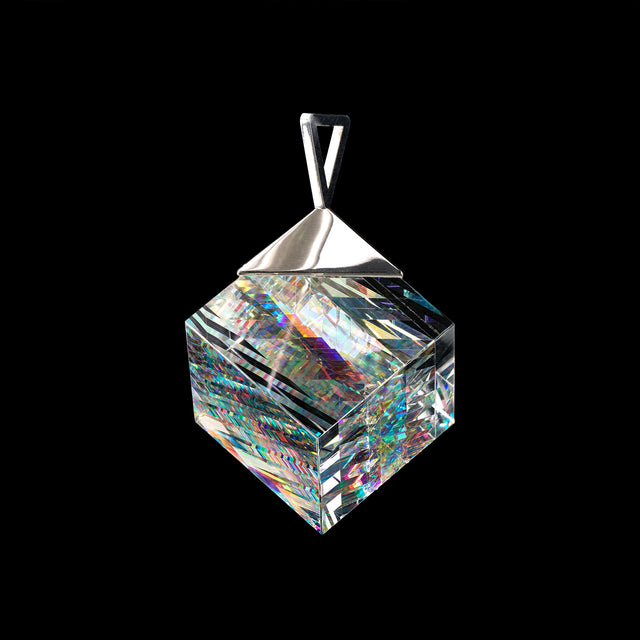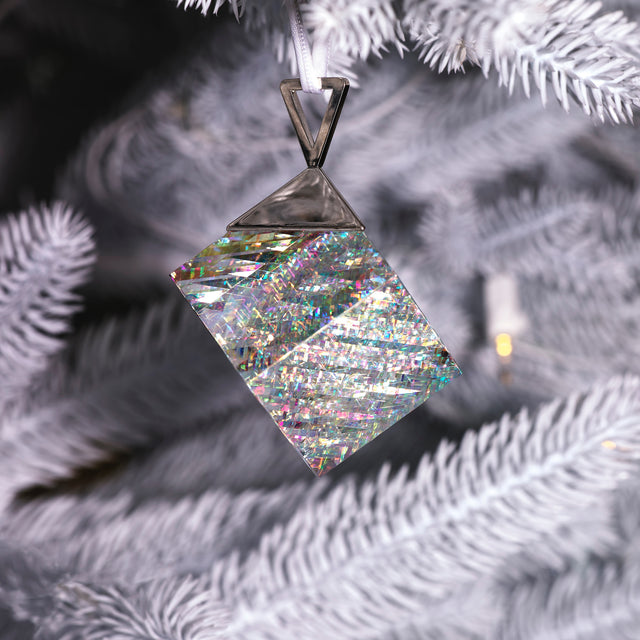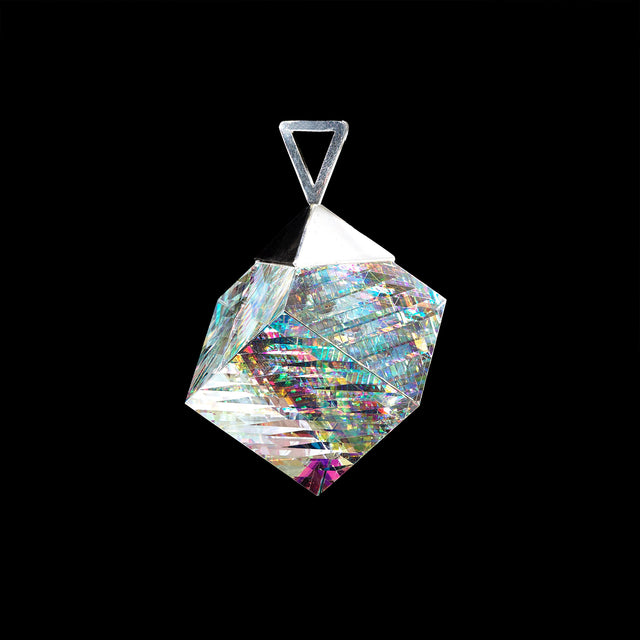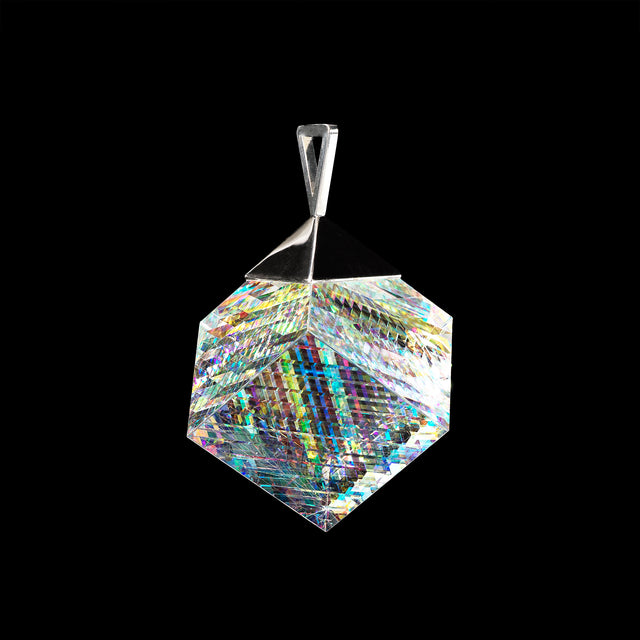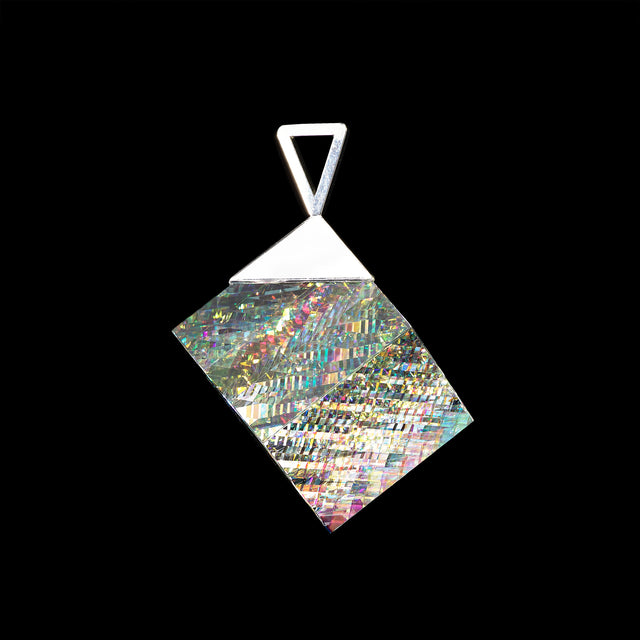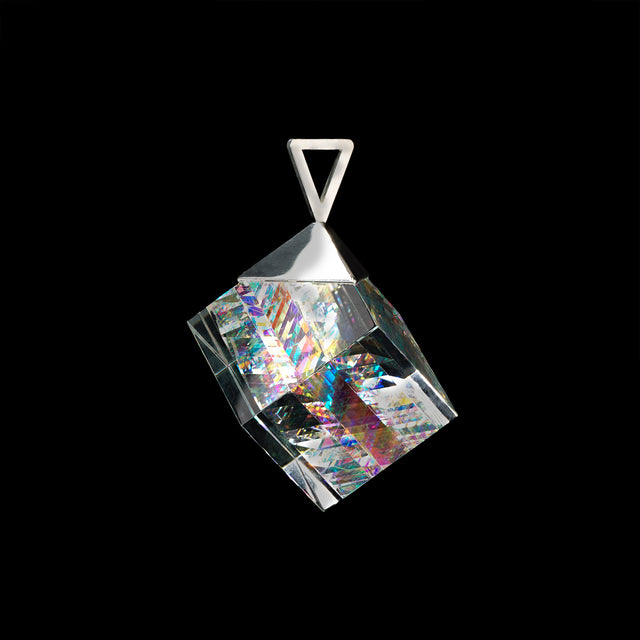 by Jack Storms
Holiday Cube Ornament 2023 (Limited Edition)
Illuminate your holidays with the Limited Edition Holiday Cube Ornament 2023. Standing at 3.5" tall and 2.75" wide, this rare and meticulously crafted sculpture by Jack Storms features his most intricate cuts in a small-scale cube.
Discover the extraordinary value of our Holiday Cube Ornament equivalent to the intricacy and size of five dog tag wearable sculptures! Don't miss this unparalleled combination of artistry and affordability. 
Adorned with a custom solid silver top, each sculpture is a unique masterpiece.
With only 10 available, be part of this inaugural year for Jack Storms ornament collection and bring a touch of brilliance to your festive celebrations. ✨🎄 
Master Optic Glass Sculptor Jack Storms
As seen by the whole world with multiple viral videos featuring his kaleidoscopic and prismatic cold-fusion Glass Sculptures.
Whether its being featuring in Marvel's Guardians of the Galaxy Vol 1, Commissioning an actual life sized bat for Derek Jeter's 3000th Hit, and so many other sculptures you have to see to believe...

Welcome to the world of all things Jack Storms now featuring wearable dichroic crystal glass sculptures, necklaces, pendants, rings and earings.
LEARN more
WORLD-RENOWNED MASTERPIECES
---
BellaVino sculpture by Jack Storms won the Peoples Choice Award at the 2007 BAGI Awards.
•
Carmel Valley Rotary Club commissioned a sculpture by Jack Storms for the President of Nigeria in honor of the first blood bank to open in Africa.
•
Firemans Bell sculpture by Jack Storms commissioned by the City of Pleasanton Firehouse Arts Center comprised of 8000 pieces of glass.
•
Optic Crystal Baseball Bat by Jack Storms comprised of 3000 pieces of glass, designed for former NY Yankees player Derek Jeter, commemorating his 3000th hit in the major leagues.
•
Large Spectrum Cube and Large TierDrop glass sculptures, commissioned by Marvel Studios for the blockbuster movie Guardians of the Galaxy, were featured at the broker's shop scenes.
See All Sculptures
Artwork Upgrade Program
I am launching a brand new Upgrade Program that guarentees buyback of any piece at purchase price!
Click to learn more