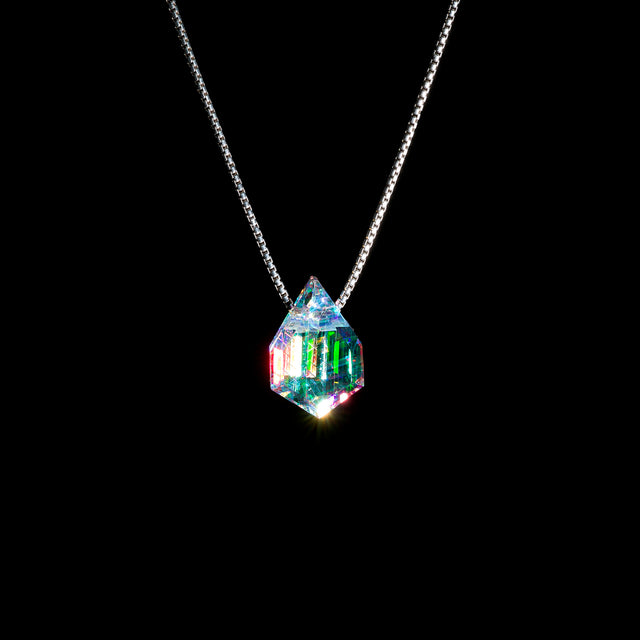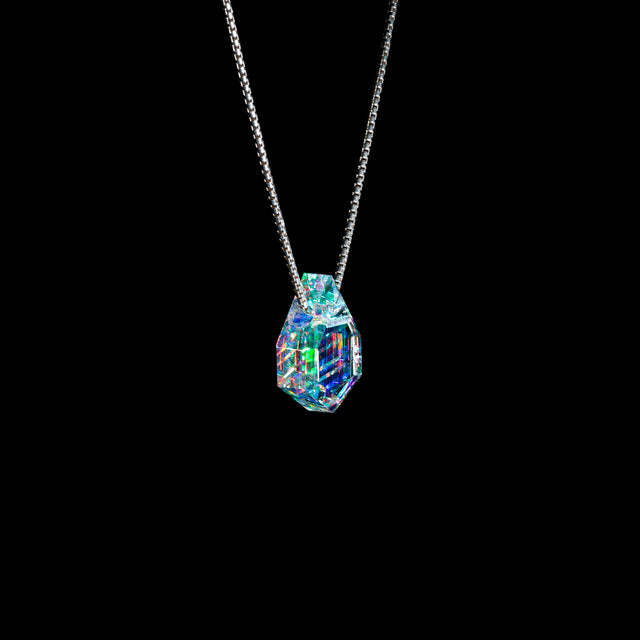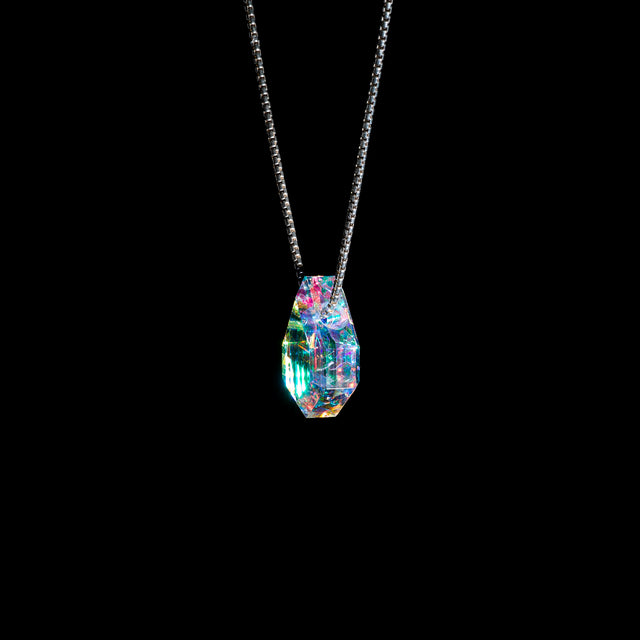 All Jack Storms Wearables Fine Art Jewelry pieces feature an actual piece of Jack Storms glasswork.
 The Dreamstone is made out of the finest optical lead crystal and dichroic glass that has been meticulously cut and polished. Each Dreamstone features over three hundred cuts and naturally sparkles like a large diamond.
This wearables art piece is paired with a sterling silver chain.

Detailed Features
1 1/4" x  1/2" x  3/4"
(Height x Length x Width)
Sterling Silver Chain
Multicolored
Cold Sculpted
Dichroic Glass
Shipping
Please note delivery may take between one to two weeks. Each piece is hand sculpted and finished to order for you. 
Each piece from Jack Storms wearables creations is unique. Sizing and weight is given for information only and may vary slightly from one piece to another. 
All Wearables can not be refunded once ordered.  These are custom made for you.  I will however accept exchanges if you are unhappy with your piece.