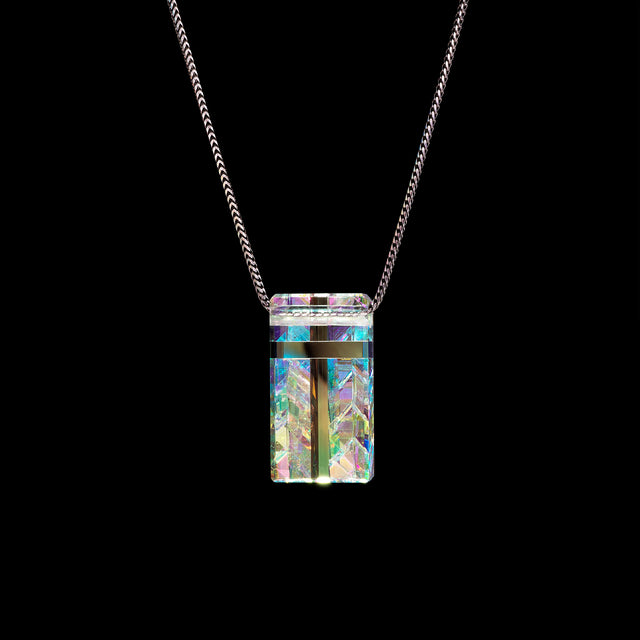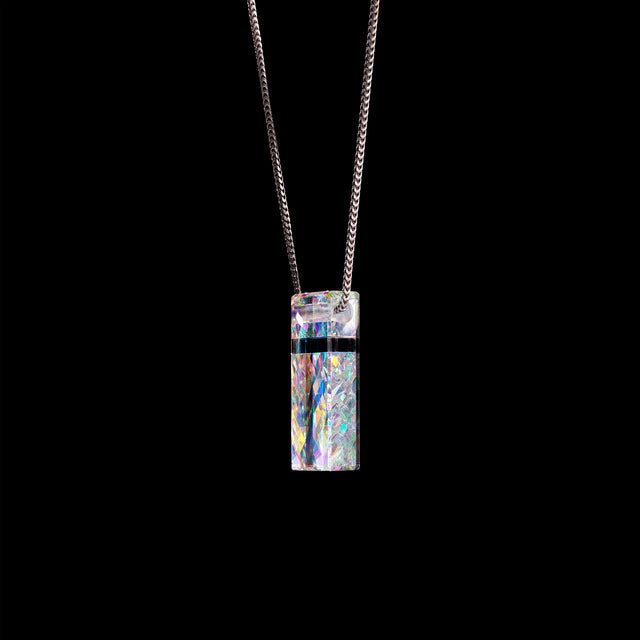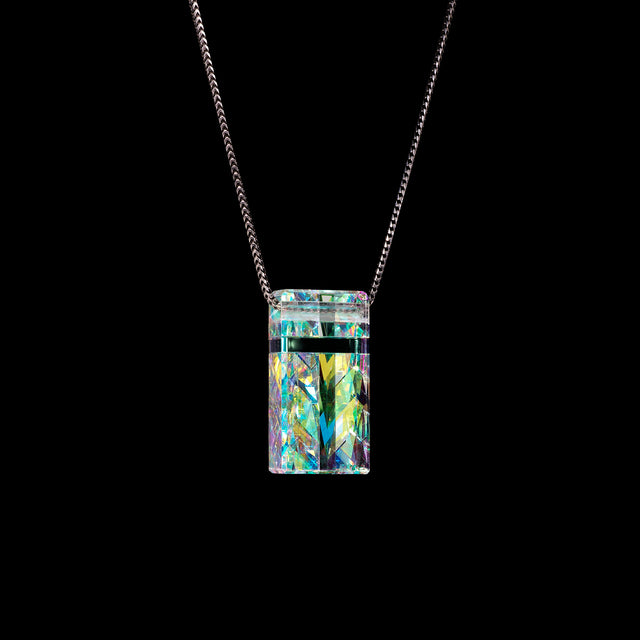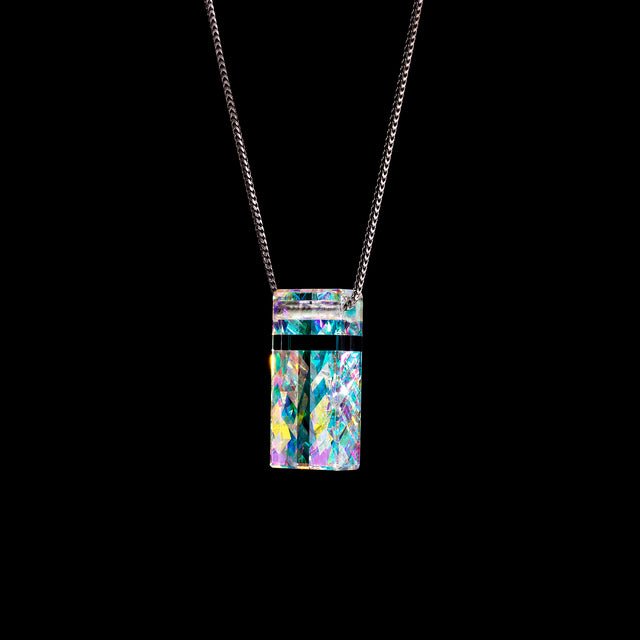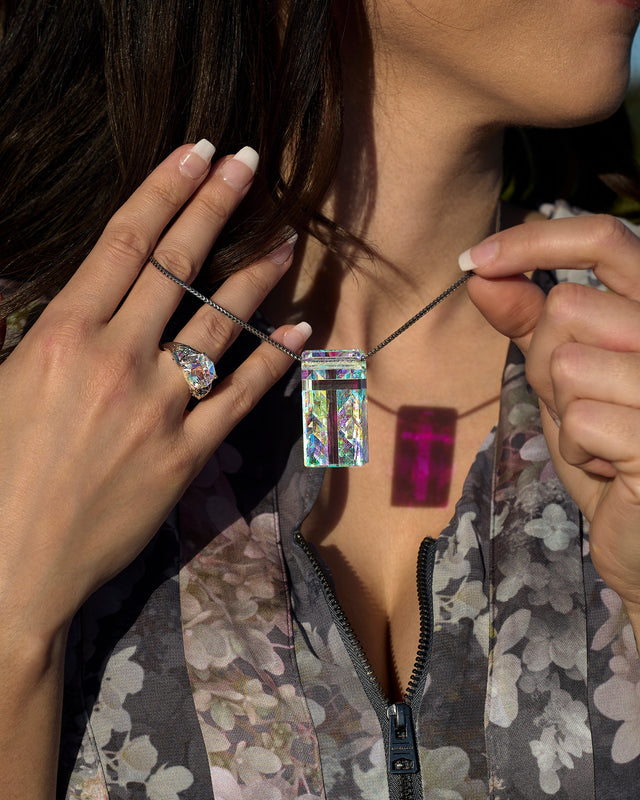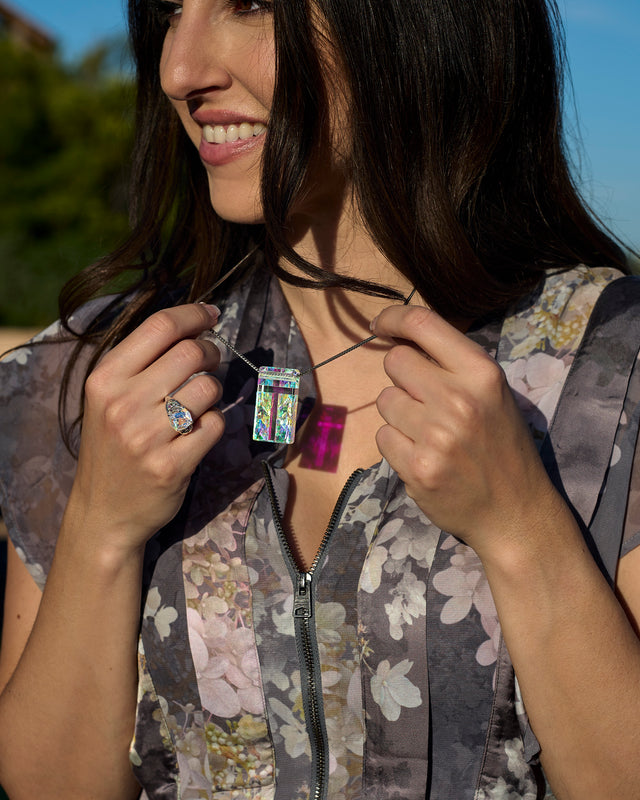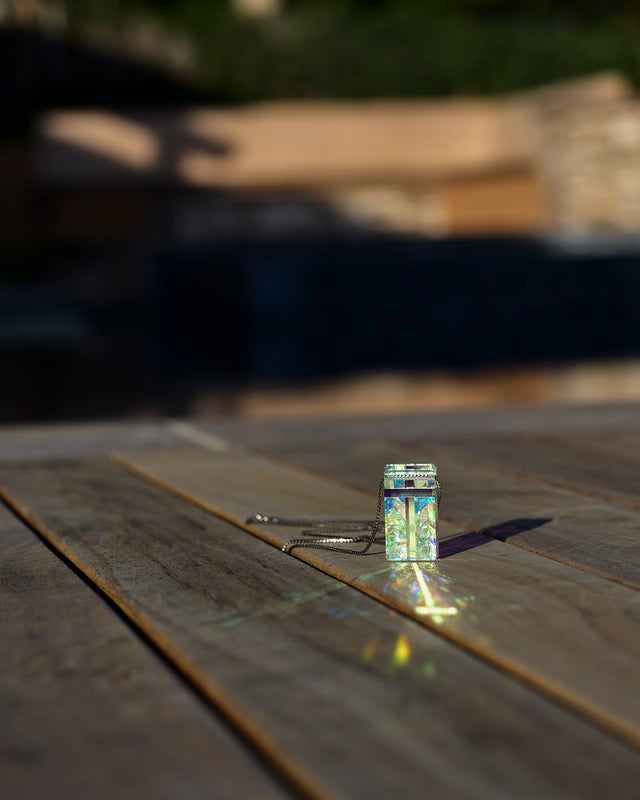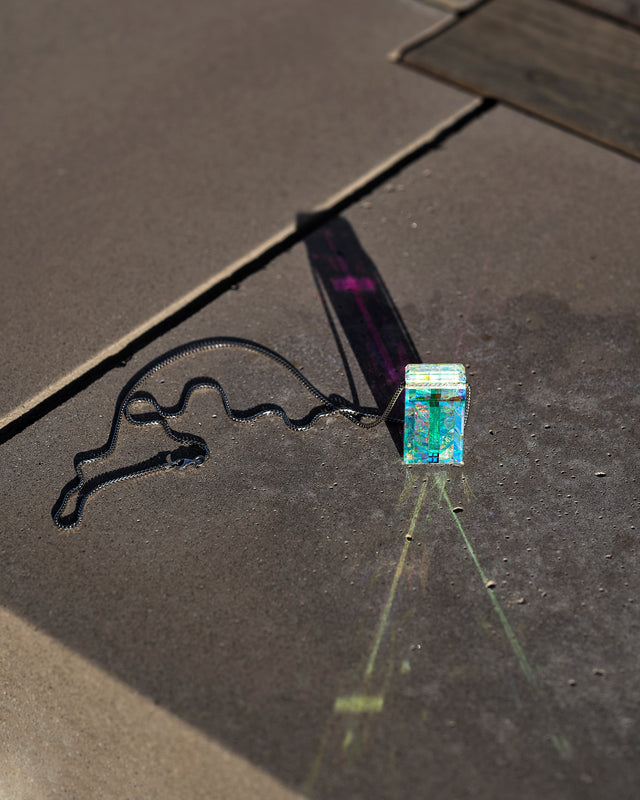 Introducing "The Cross" - A Stunning Cross Crystal Pendant Necklace Crafted with Dichroic Crystal Glass
Immerse yourself in the captivating beauty of "The Cross," an enchanting cross pendant necklace meticulously handcrafted by Jack Storms. This wearable art piece, made with the finest crystal and exquisite dichroic glass, brilliantly showcases Jack Storms' unparalleled artistry.
Measuring 1 1/2" x 3/4" x 3/8" (Height x Length x Width), "The Cross Crystal Pendant Necklace" stands as a true testament to meticulous craftsmanship. Employing the cold sculpting process, each piece exemplifies precision and unwavering attention to detail. The multicolored crystal sculpture has mesmerizing hues, reflecting light in a breathtaking spectacle.
Complementing its allure, "The Cross Crystal Pendant Necklace" is adorned with an elegant sterling silver chain, imparting a touch of sophistication to any ensemble. With its exceptional quality and distinctive design, this cross pendant necklace is an essential choice for those who seek a harmonious fusion of artistry and spirituality.
Embark on an extraordinary journey through Jack Storms wearable sculptures with "The Cross Crystal Pendant Necklace" - a striking symbol of faith and beauty. Embrace the unrivalled craftsmanship that sets Jack Storms' jewelry apart.
Detailed Features
1 1/2" x  3/4" x  3/8"
(Height x Length x Width)
Sterling Silver Necklace Chain
Multicolored
Cold Sculpted
Dichroic Glass
Hand Crafted in the US
Shipping
Please note delivery of this custom sculpture may take between one to two weeks. Each piece is sculpted and finished to order for you. 
Each piece from Jack Storms wearables creations is unique. Sizing, weight, color is given for information only and may vary slightly.
All Wearables can not be refunded once ordered.  These are custom made for you.  I will however accept exchanges if you are unhappy with your necklace.