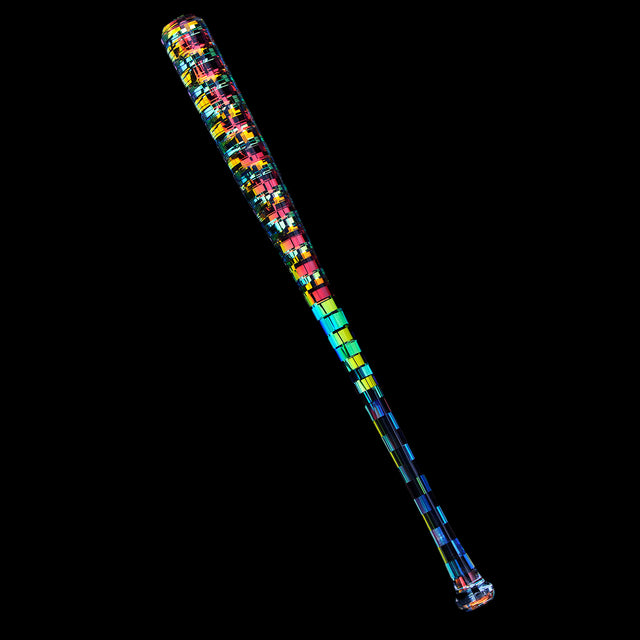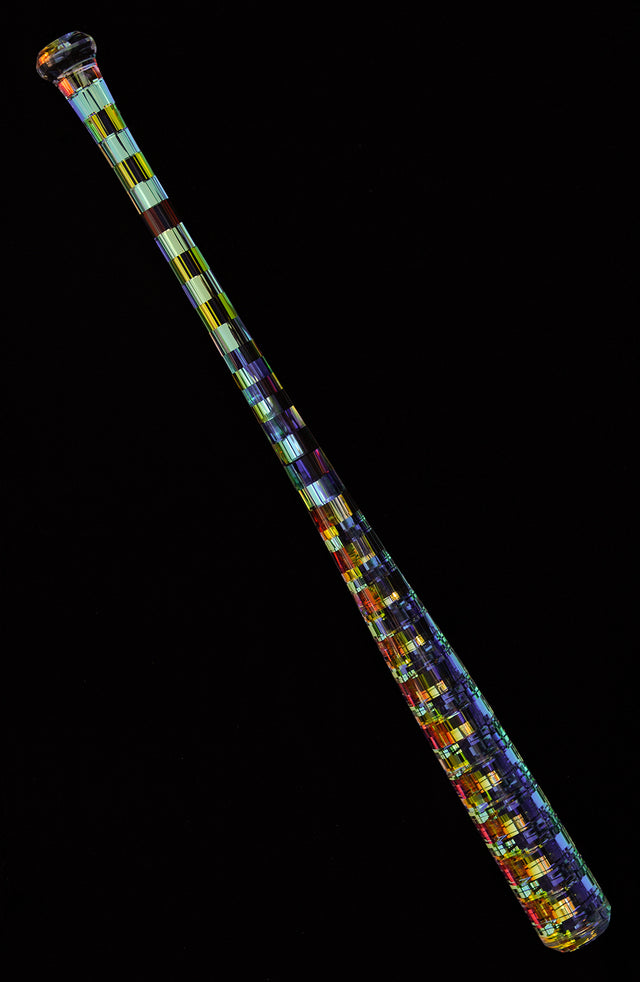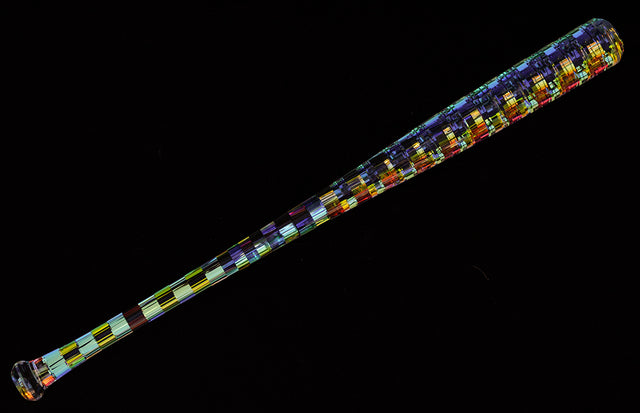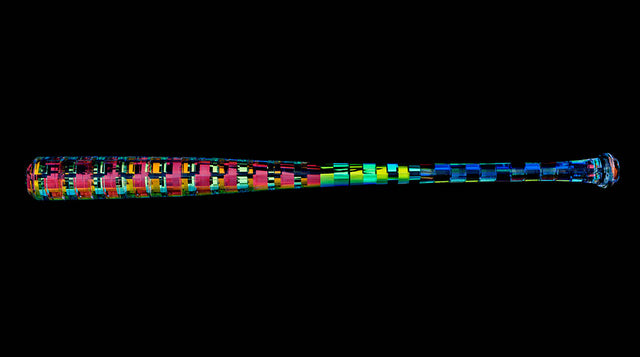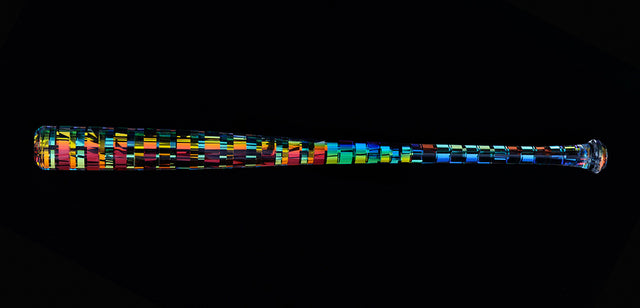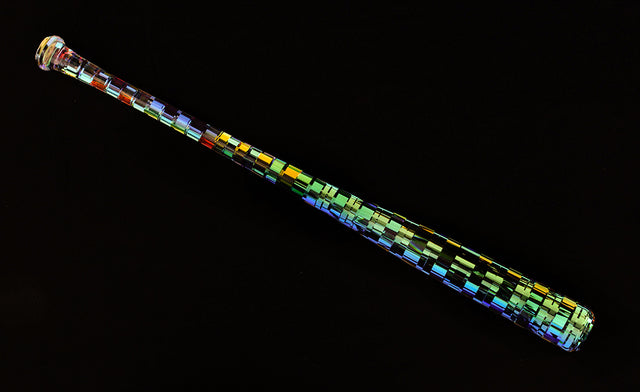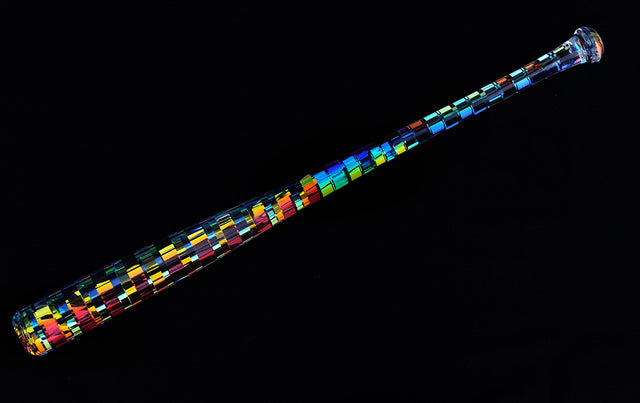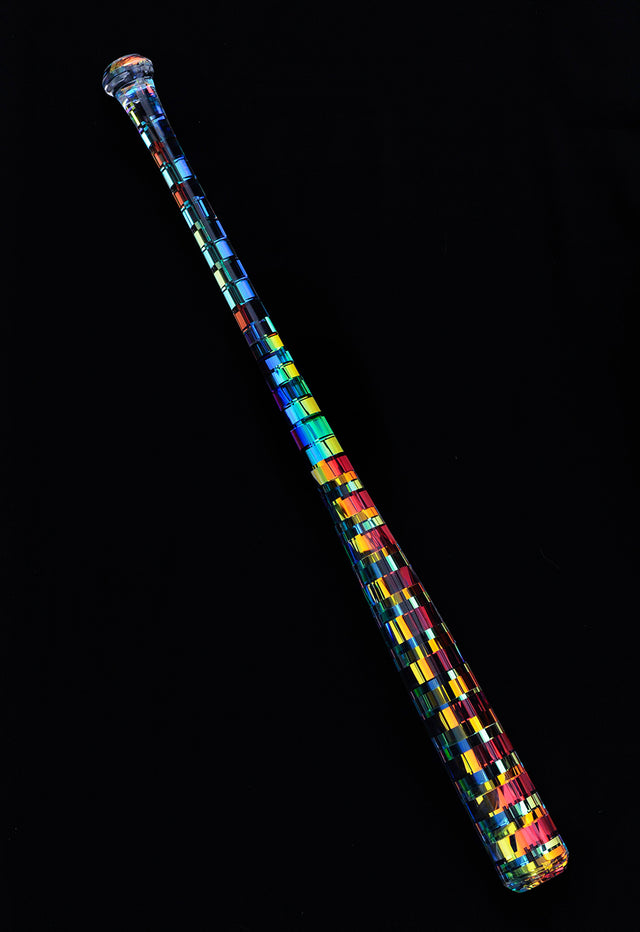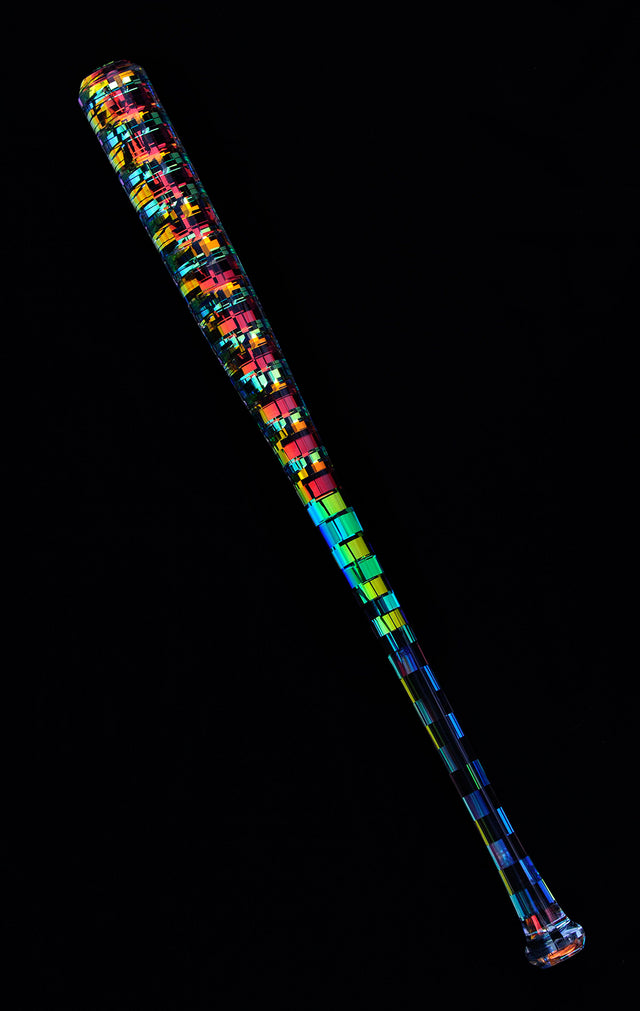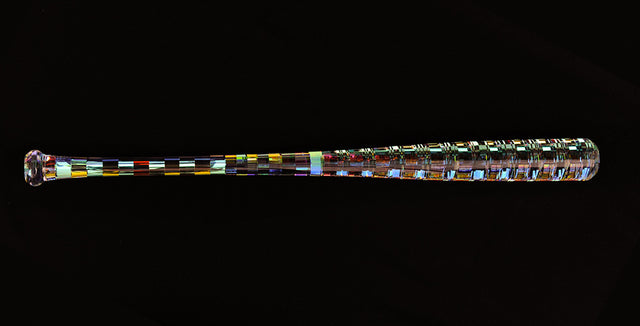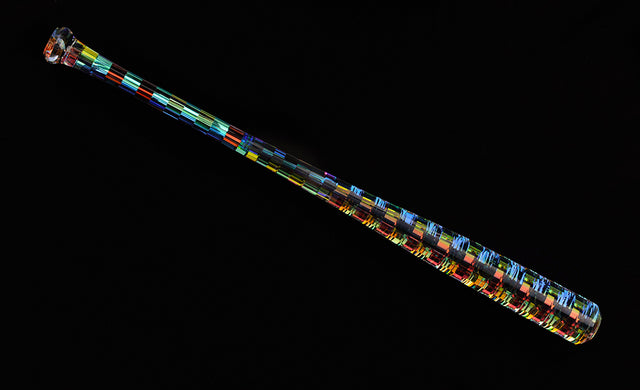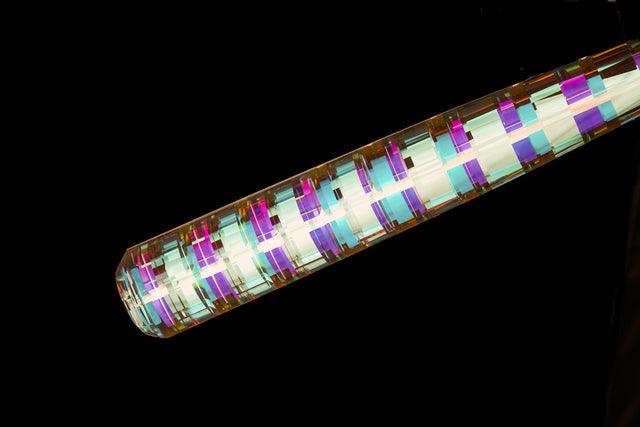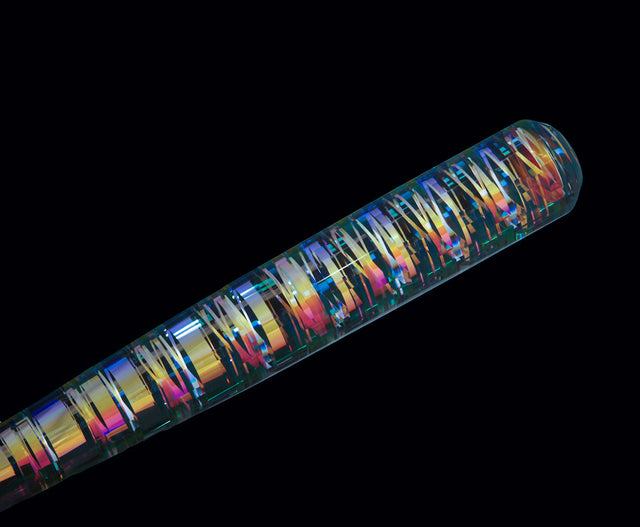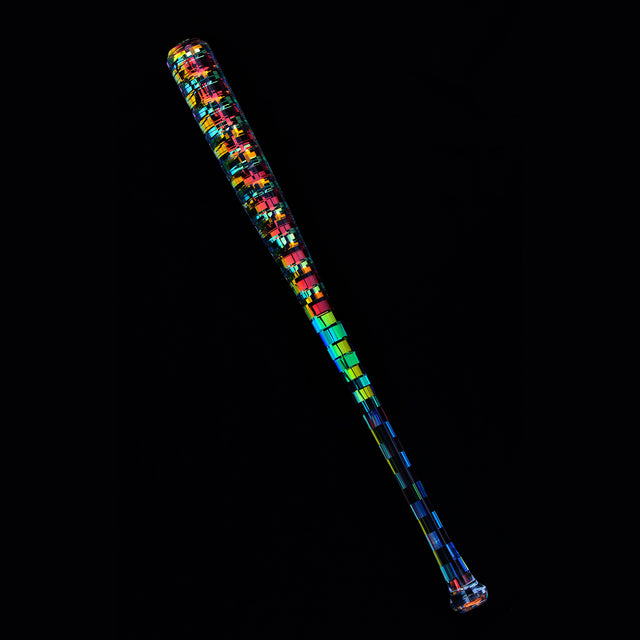 Commissioned for Derek Jeter, the baseball legend, himself to commemorate his three-thousandth hit... Jack Storms did the unthinkable and created a life sized baseball bat out of his world-renowned cold fusion dichroic glass sculpting. This piece is always a hit at any events exhibiting Jack's work. Fans love taking pictures with an exact replica that Jack himself owns.
The concept came from Jack Storms and Douglas Biro, a longtime friend and associate of Derek's. The bat is a 1:1 ratio of Derek's bat, the Louisville Slugger P72. Bat specialist Robbie Bond was brought in to consult in the shipping technique needed to form the bat. The process took 8 weeks to complete. The bat was presented to Derek in private on the week of the "Derek Jeter Celebrity Golf Classics" in Tampa, FL where Vivian and Jack Storms attended and donated an OpTee for private auction to benefit the Turn2 foundation.
In February of 2012, Jack Storms honored New York Yankees Player Derek Jeter for becoming the 28th person in the history of Major League Baseball to make the 3000 hits list with an incredibly unique sculpture, commissioned specifically for the occasion. Jack spent ten months planning and 3 months sculpting this stunning life-sized, optic crystal baseball bat, which contains an incredible 3,000 pieces of optic crystal laminated together and then turned on Jacks personally designed lathe intended to shape cold glass. A fitting tribute to such an amazing accomplishment!
Each one of Jack Storms cold glass sculptures starts at the core. The artist then cuts, grinds, polishes and laminates the glass together, hundreds of times; until he achieves the core design he aspires for. Jack is known to reference the theory of Fibonacci throughout ideation and creation of all his glass designs. He then encases the core into optical crystal and hand sculpts each piece to shape. Each one of his glass sculptures takes anywhere from six to twenty four weeks to create and all of his artworks are original pieces of fine art. All of Jack Storms glass sculptures are designed using a cold-working lathe. There is no heat involved in the process whatsoever. The materials used on each one of Jack Storms' glass sculptures are 32% optical lead crystal, optical crystal and dichroic glass.