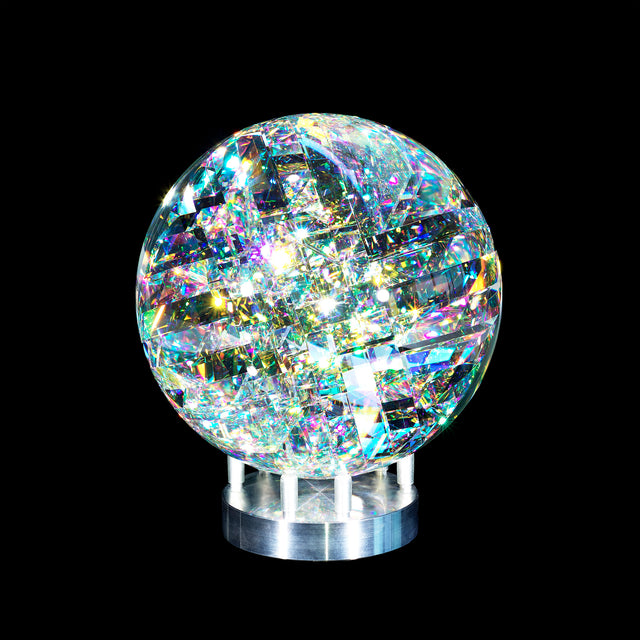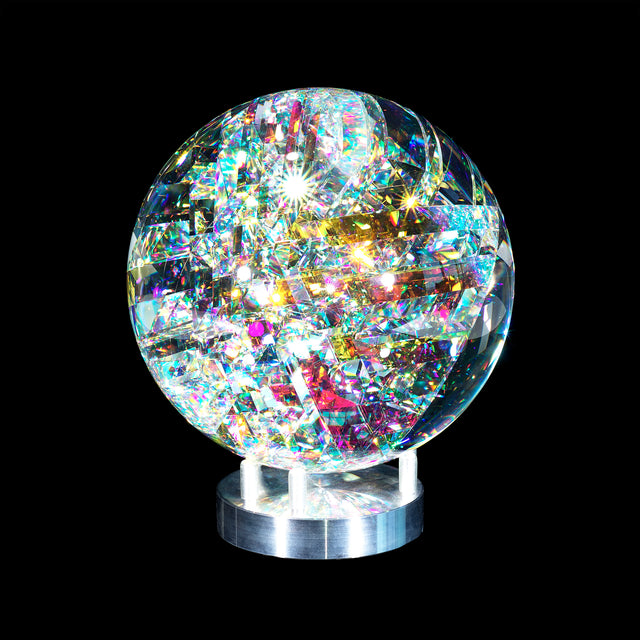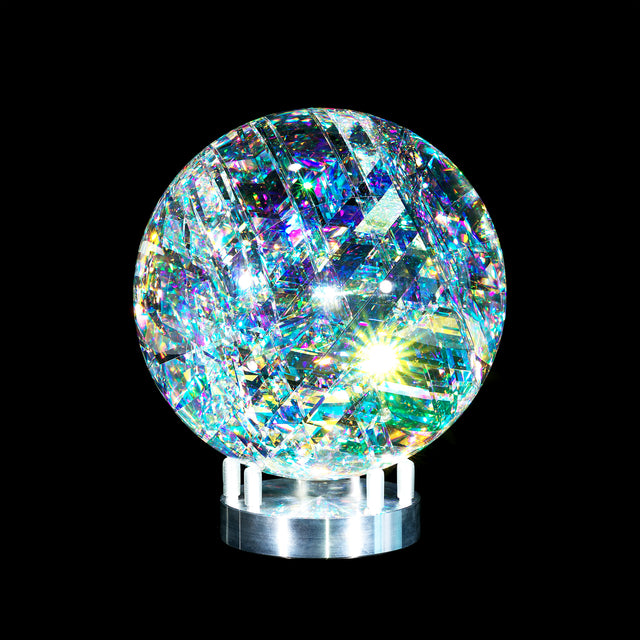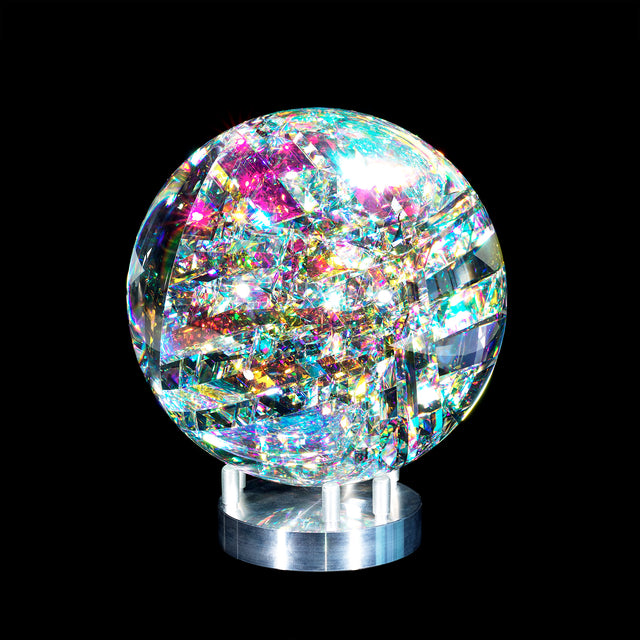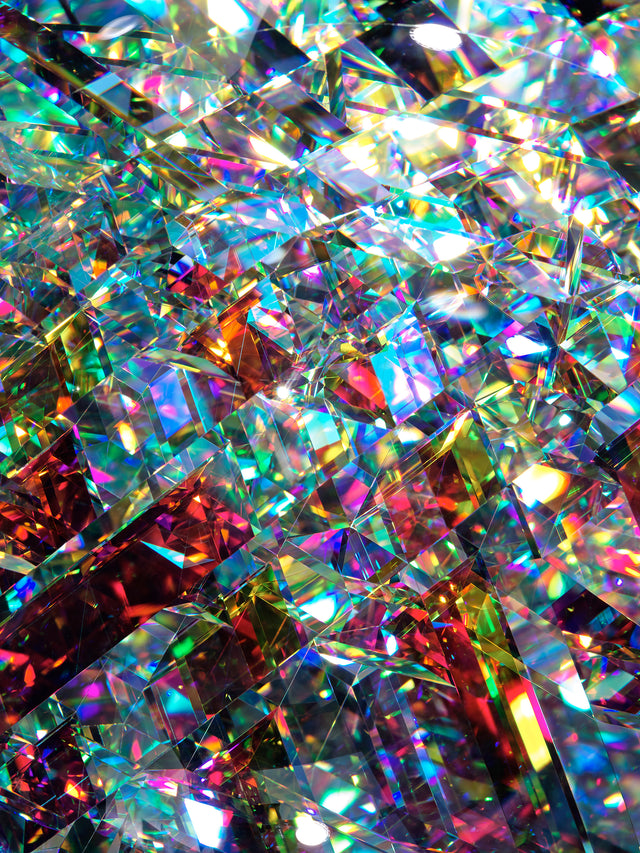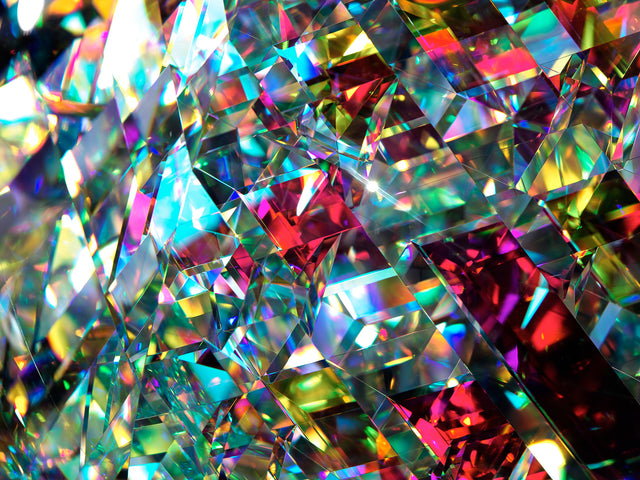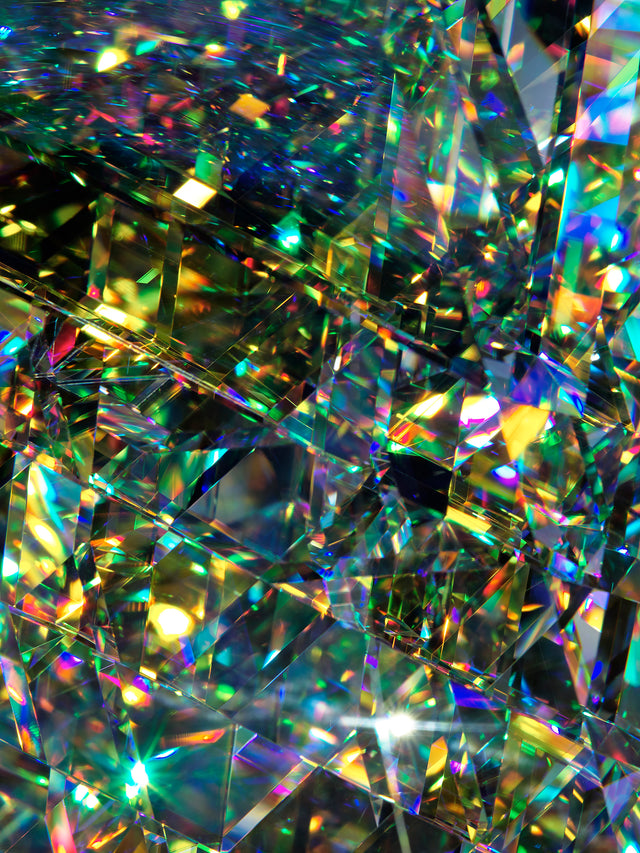 8" Crosscut Large Core Sphere Limited Edition of 5
This crosscut sphere comes from an extra large cube making it extremely special.  It has an oversized core which translates to almost certainly the shiniest and sparkliest piece Jack has ever created. 
The Crosscut Sphere was a long envisioned dream. Jack always wanted to craft his crystal cores into orbs, but he never had the means of shaping the glass. Finally Jack has the tools and the discipline to make the Spherix. Using the ever popular Crosscut Core, the Crosscut Spherix was born. A repackaged masterpiece that drinks in light and shines like the sun.
Each one of Jack Storms cold glass sculptures starts at the core. The artist then cuts, grinds, polishes and laminates the glass together, hundreds of times; until he achieves the core design he aspires for. Jack is known to reference the theory of Fibonacci throughout ideation and creation of all his glass designs. He then encases the core into optical crystal and hand sculpts each piece to shape. Each one of his glass sculptures takes anywhere from six to twenty four weeks to create and all of his artworks are original pieces of fine art. All of Jack Storms glass sculptures are designed using a cold-working lathe. There is no heat involved in the process whatsoever. The materials used on each one of Jack Storms' glass sculptures are 32% optical lead crystal, optical crystal and dichroic glass.