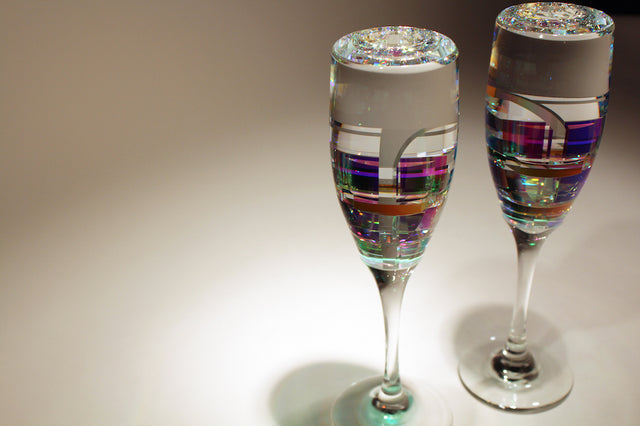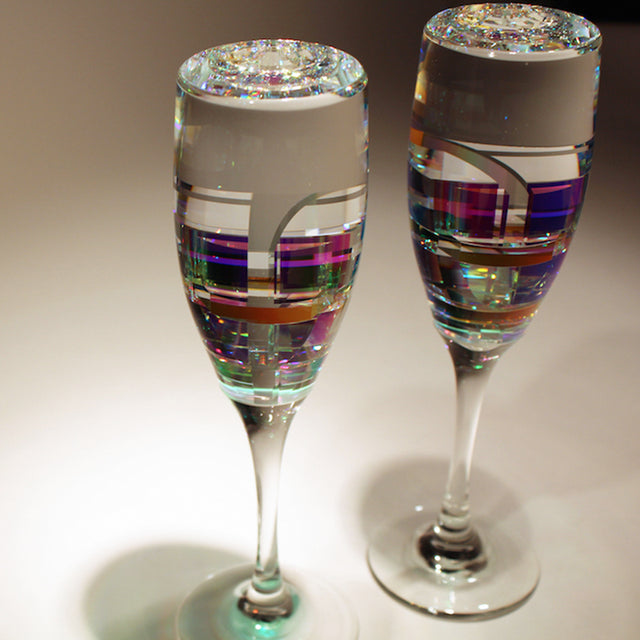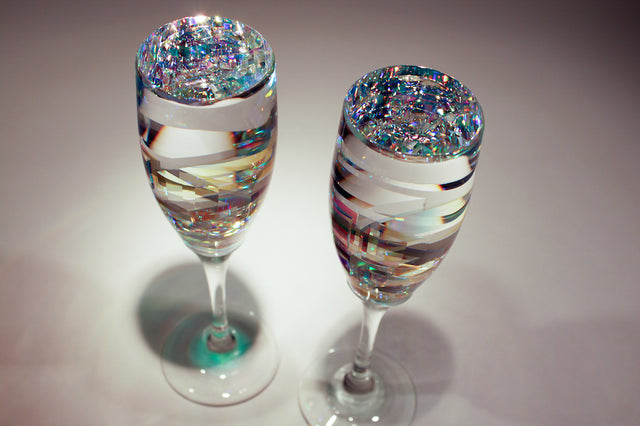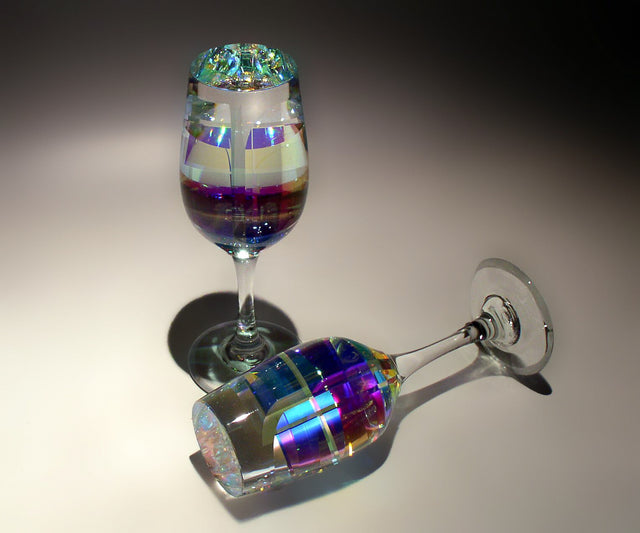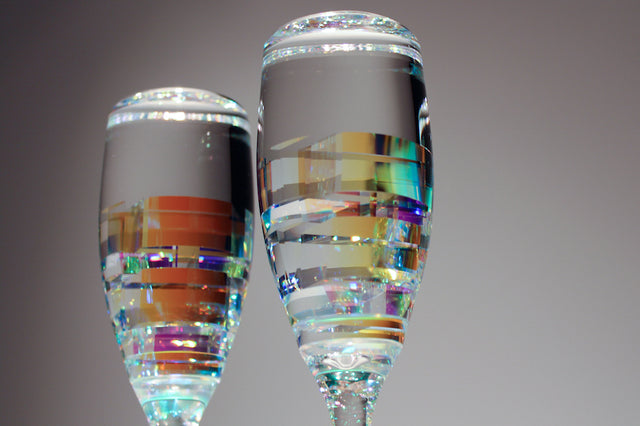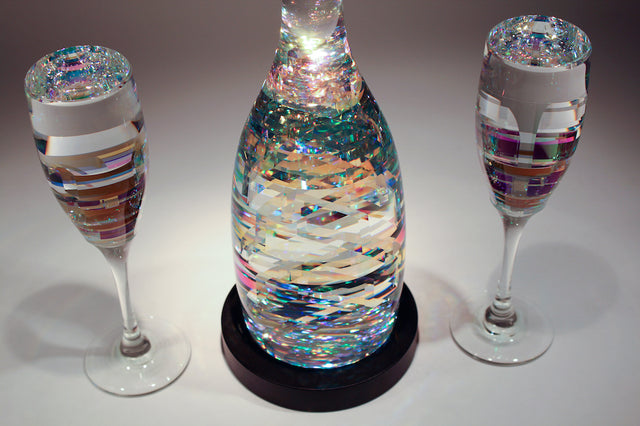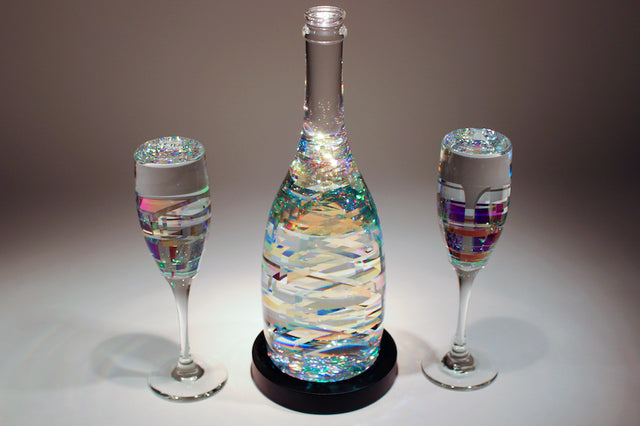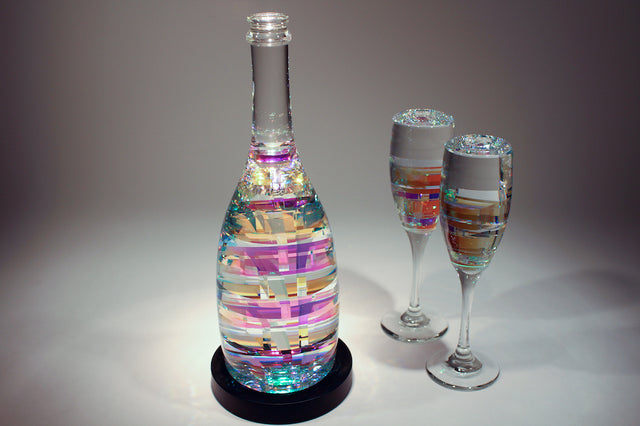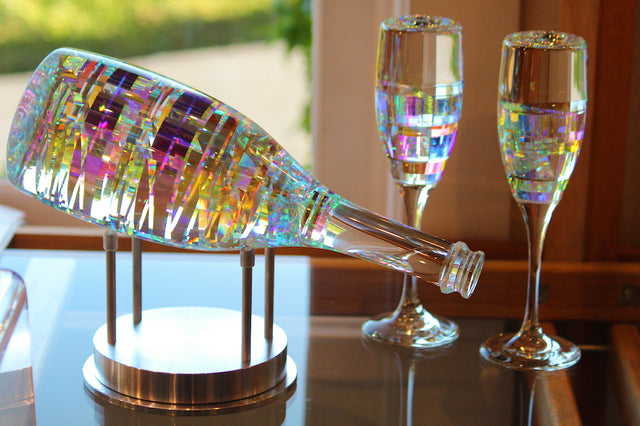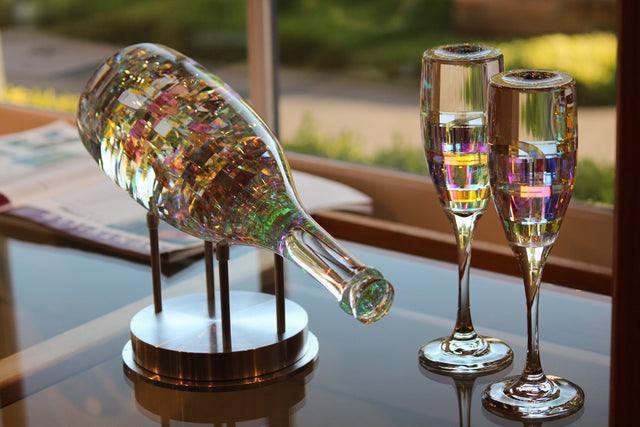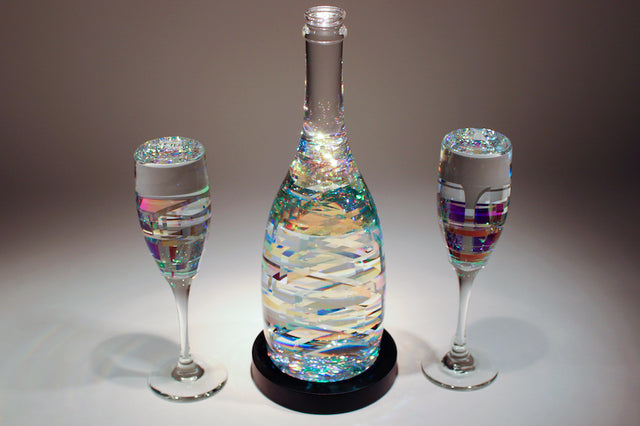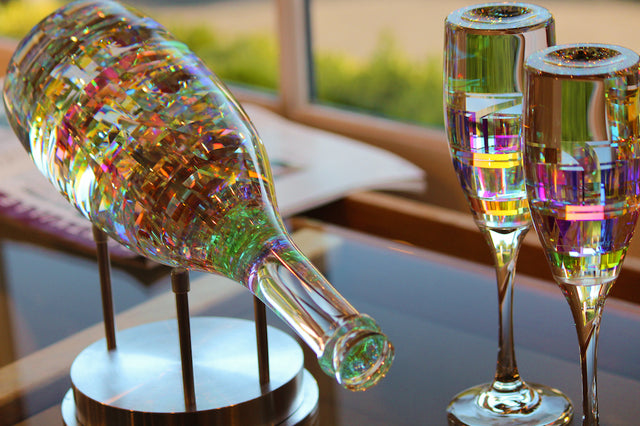 After the creation of the Bella Champagne understandably came the Bella Flutes Classico. These eye-catching pieces would add a modern appeal to any owners' exquisite art collection. As a set of two, they play off of each others dancing lights and colors. The Bella Flutes Classico pair exudes elegance and naturally illuminates any room.
Each one of Jack Storms cold glass sculptures starts at the core. The artist then cuts, grinds, polishes and laminates the glass together, hundreds of times; until he achieves the core design he aspires for. Jack is known to reference the theory of Fibonacci throughout ideation and creation of all his glass designs. He then encases the core into optical crystal and hand sculpts each piece to shape. Each one of his glass sculptures takes anywhere from six to twenty four weeks to create and all of his artworks are original pieces of fine art. All of Jack Storms glass sculptures are designed using a cold-working lathe. There is no heat involved in the process whatsoever. The materials used on each one of Jack Storms' glass sculptures are 32% optical lead crystal, optical crystal and dichroic glass.

Please note: Bella Flutes Classico contains only the set of 2 (two) Bella Flutes Glasses but it pairs lovely with our other Bella Collection sculptures sold seperately.