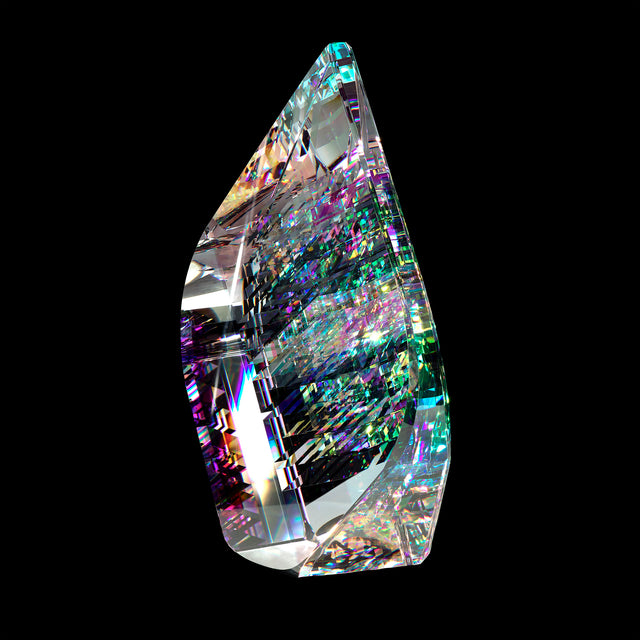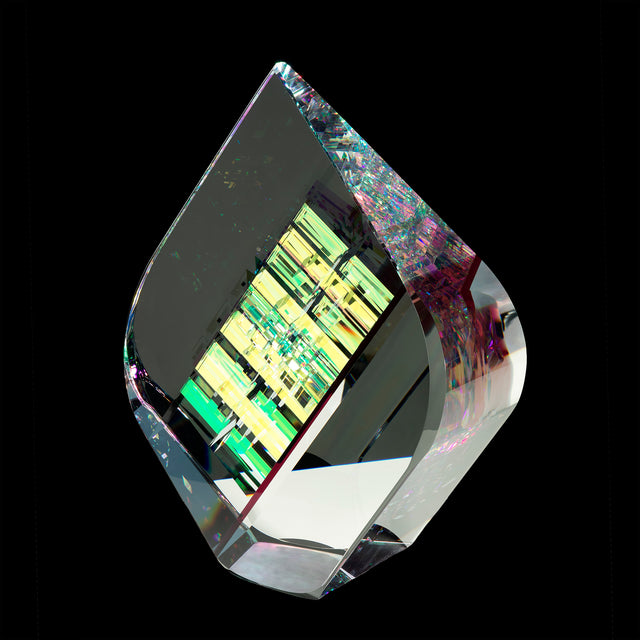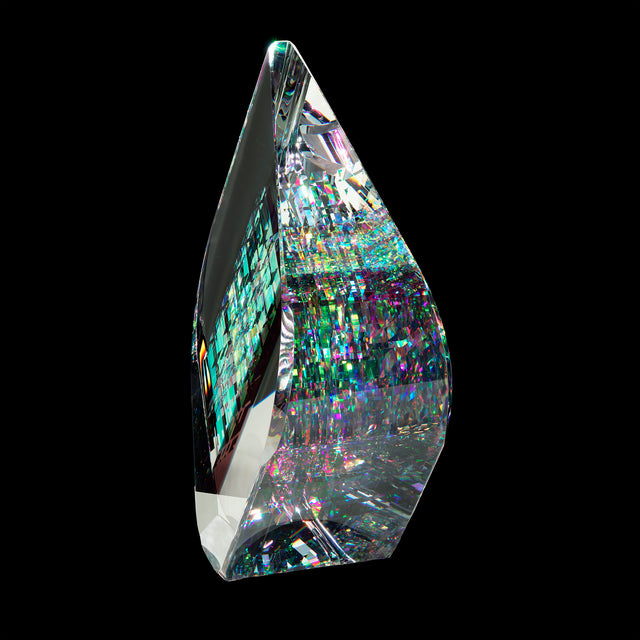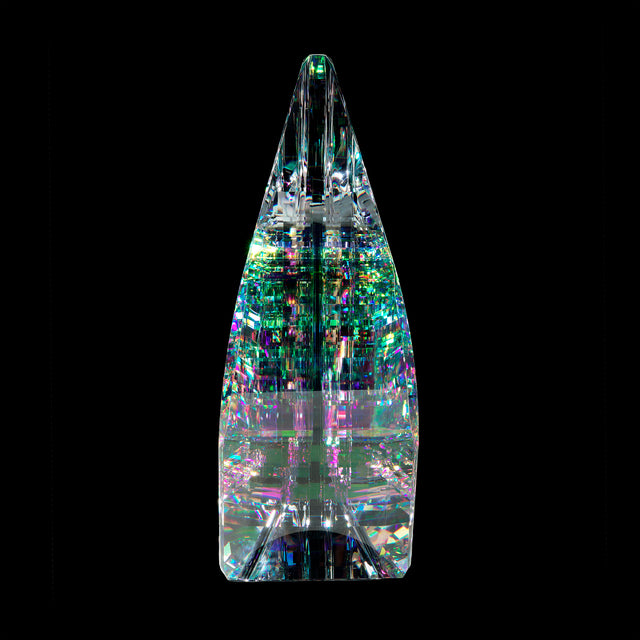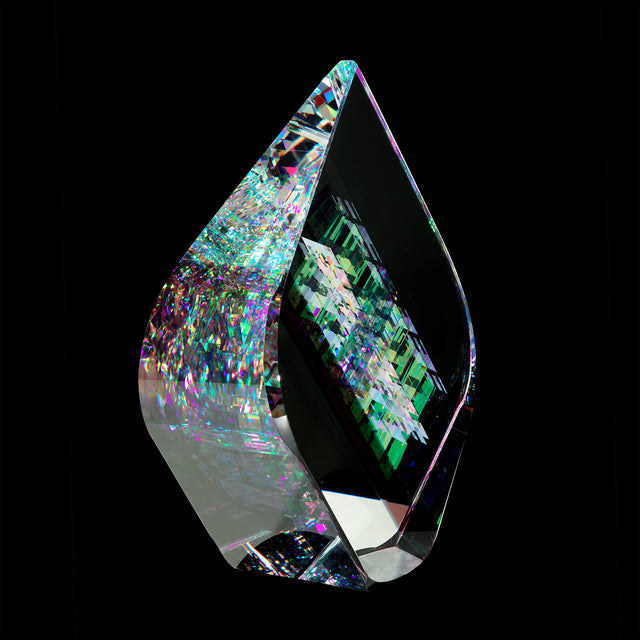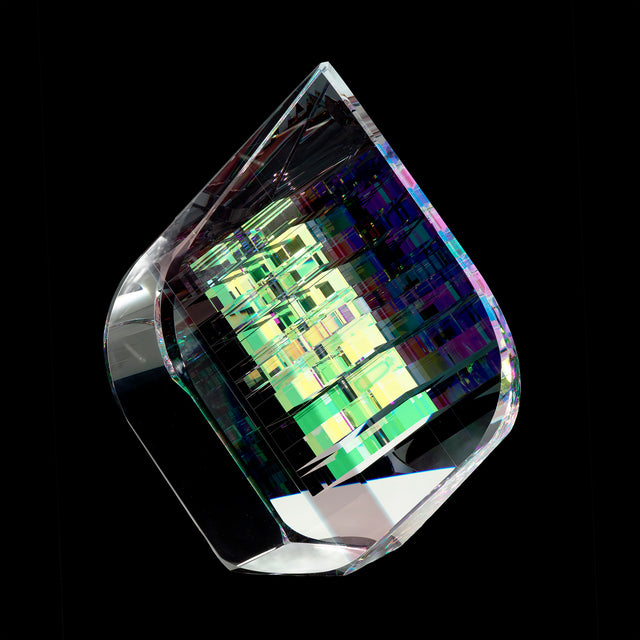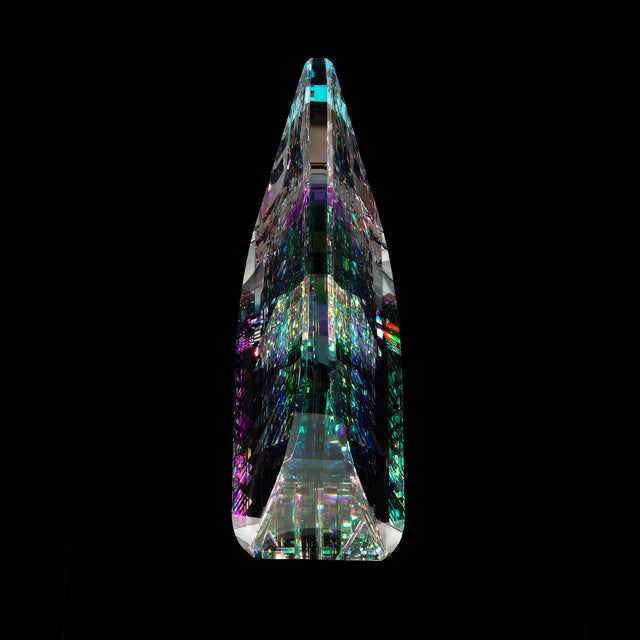 Some of Jack Storms most popular glass sculptures, the TierDrop and the Phoenix first came to life by accident. While working on an Aerial, a studio accident left the pieces with the two of its corners smashed. There was no time to get upset. Jack could see that there was a form ready to be shaped. He curved the corners into a flowing droplet and beveled the top. When he was finished, he had two of my his most popular forms of glass art.
The Rose/Green TierDrop features a special colored glass plate underneath the core. The color of the glass changes according to the light. When placed underneath warm light the glass reflects a beautiful rose/red color, yet when lit by fluorescent light, the rose color transforms into a mysterious deep emerald green color affecting every facet of the piece.
Each one of Jack Storms cold glass sculptures starts at the core. The artist then cuts, grinds, polishes and laminates the glass together, hundreds of times; until he achieves the core design he aspires for. Jack is known to reference the theory of Fibonacci throughout ideation and creation of all his glass designs. He then encases the core into optical crystal and hand sculpts each piece to shape. Each one of his glass sculptures takes anywhere from six to twenty four weeks to create and all of his artworks are original pieces of fine art. All of Jack Storms glass sculptures are designed using a cold-working lathe. There is no heat involved in the process whatsoever. The materials used on each one of Jack Storms' glass sculptures are 32% optical lead crystal, optical crystal and dichroic glass.