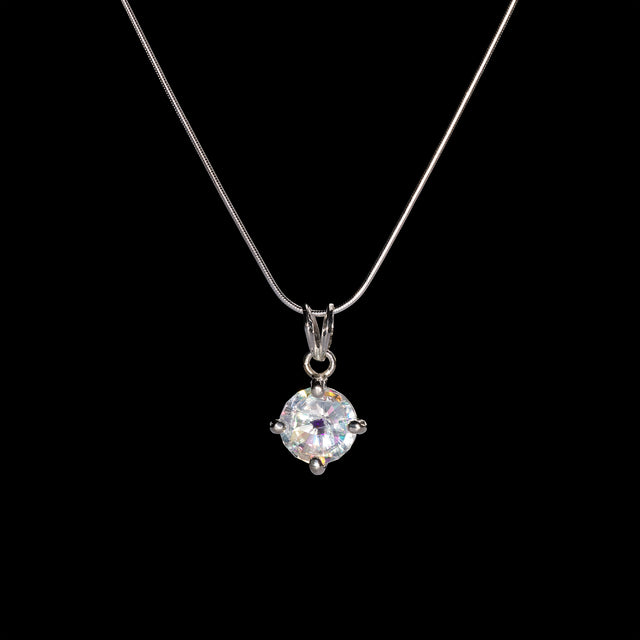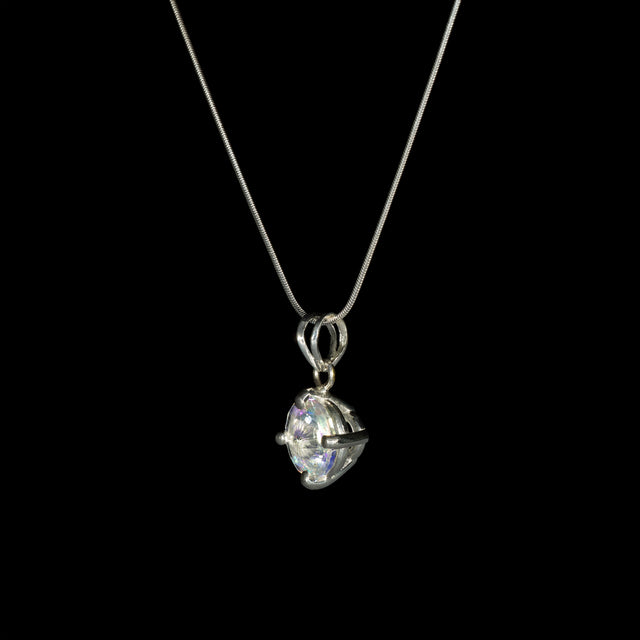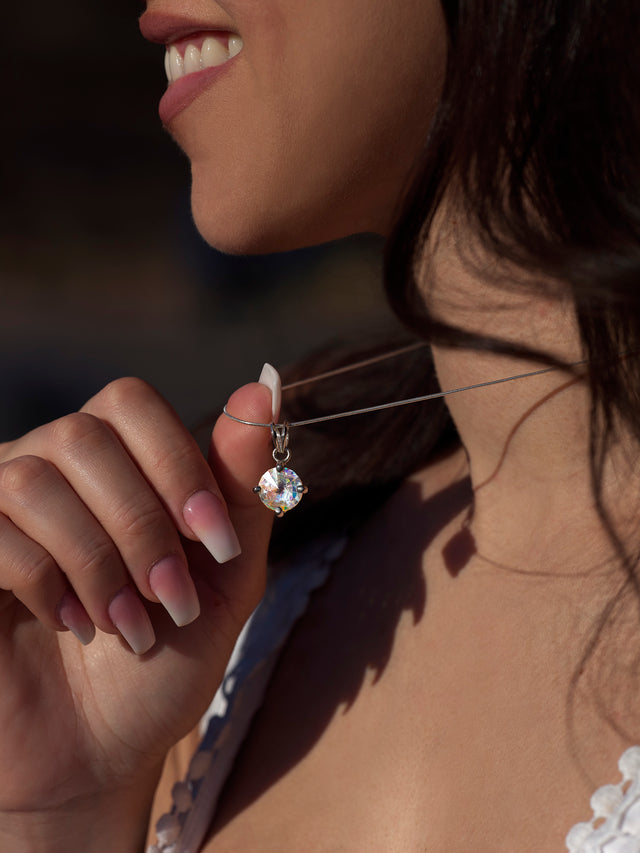 Introducing the "Luna" Collection - Exquisite Wearable Sculptures by Jack Storms!
Suspended gracefully from a solid sterling silver necklace, the Luna Pendant sculpture glistens as it refracts light. At the heart of these wearable sculptures, crystal dichroic glass glows delicately like moonlit stars. 
Hand-sculpted with precision by Jack Storms and faceted by a master stone cutter.  Each round brilliant cut, reminiscent of a 4 or 5-carat diamond, glimmers with a subtle sparkle similar to a diamond but at an irresistible price.
NOTE: These are custom made and ship in 3-4 weeks.